---
The IDB Group is organizing its 41st Annual Board of Governors Meeting in Jakarta-Indonesia, which will take place during the period of 15-19 May 2016. In conjunction with this significant event, the IDBG private sector entities will be organizing the IDBG Private Sector Forum on 17th May, 2016 which will take place at Jakarta Convention Center (Cendrawasih Room #3), Jakarta-Indonesia, from 08:30AM to 06:30 PM.
The main objective of the Forum is to highlight IDB Group activities, services and initiatives in member countries including Indonesia. The Forum will showcase the opportunities and challenges to do business in Member Countries. Moreover, the Forum shall provide a unique opportunity to investors, business people and CEOs to network and establish business relations with their counterparts and other leading representatives from the local business community in order to share their related experience, success stories & best practices and to explore together the many investment possibilities that the country offers. Furthermore, it will connect investors with companies and individual entrepreneurs from Indonesia who have viable business projects.
PARTICIPANTS GUIDE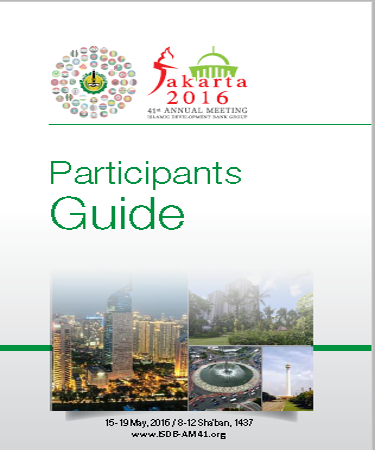 VENUE
All the activities will be held at Balai Sidang Jakarta Convention Center (JCC). The opening ceremony of the Board of Governors will take place at the same center in the evening of 10 Sha'baan 1437H (17 May 2016).
Located beside one of Jakarta's central thoroughfares, Jakarta Convention Center has easy access to the Soekarno-Hatta International Airport, the Jakarta central business district, the Presidential palace and central and municipal administrative buildings, as well as many of the city's prime shopping centers, restaurants, and golf courses. There are several hotels within walking distance of the convention center, including the Sultan Hotel which is linked to the convention center via an air-conditioned underground tunnel.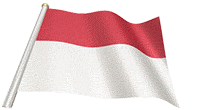 ---